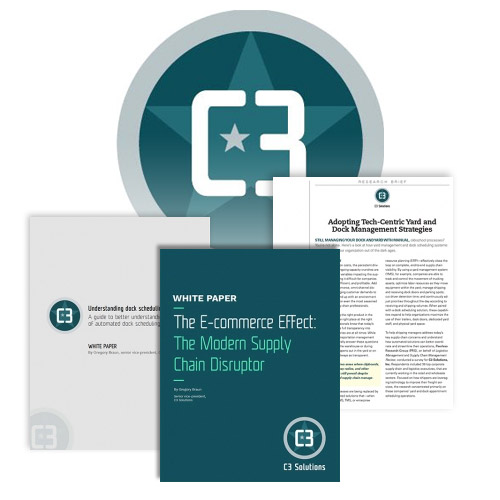 C3 Solutions has worked exceptionally hard to position themselves within the Supply Chain and Logistics Industry as knowledge leaders in the YMS and Dock/Appointment Scheduling software space.
C3's unique products allow customers to maximize the usage of their trailers, dock doors, dedicated yard staff and physical yard space. C3's customers include an impressive roster of Fortune 500 clients in manufacturing, grocery, retail, logistics and parcel post across the world.
Check out some of their latest resources.